2016 possibly the beginning of the "ICE" Age in SCL
---
---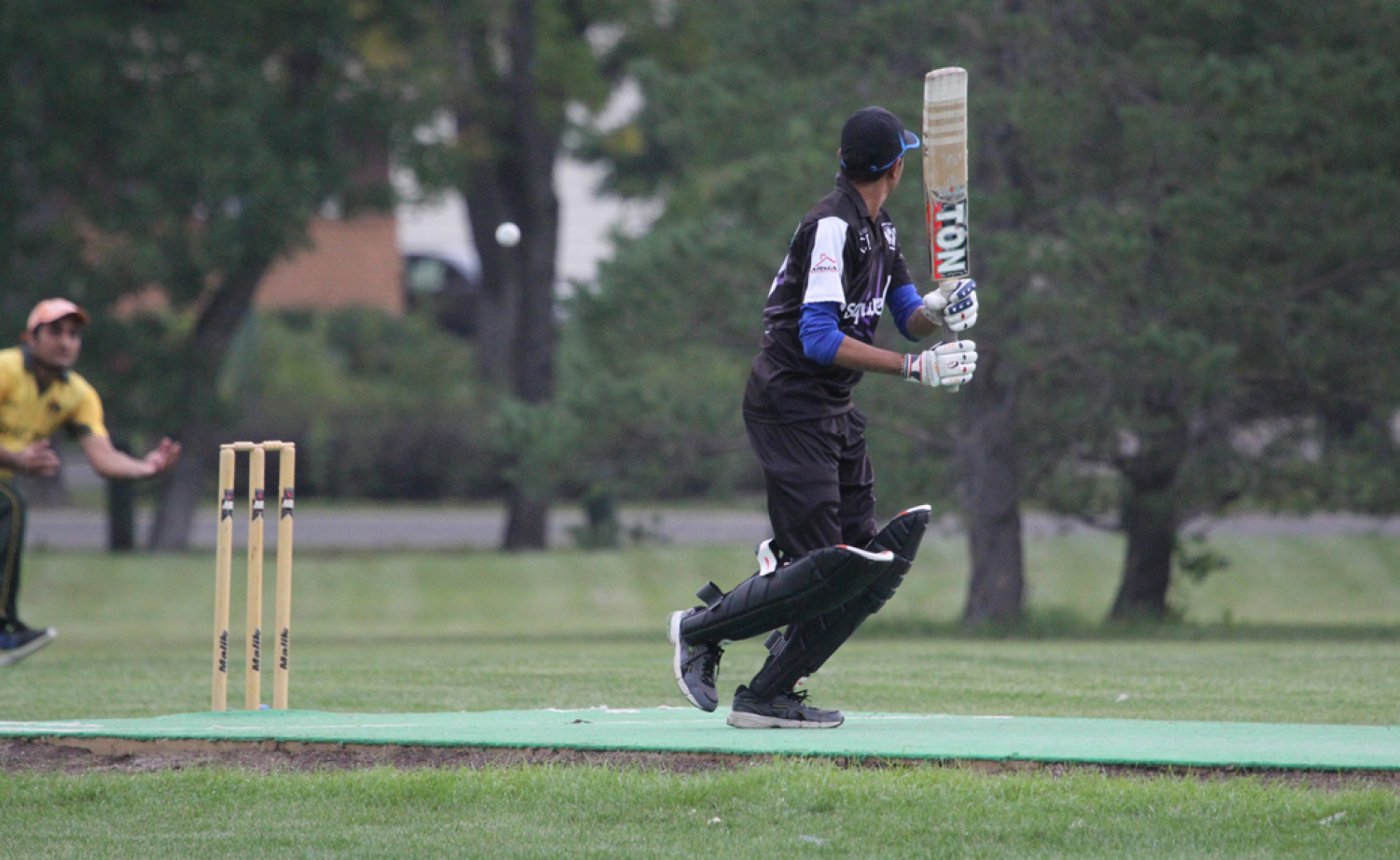 2015 Form
After being runner's up for the Provincial title in 2014, ICE had another successful Season in 2015, but the championship stayed elusive for the Men in Black & Purple. ICE won all but one of their games in the One Day and T20 League, but were unable to progress beyond the Semi Finals in either format.
Their batting might was the envy of Saskatchewan boasting 3 batsmen in the top 10 ranking, racking up tall scores throughout the season. When the batting failed on occasion, the bowling was not able to pick up the slack. The bowling was one dimensional and lacked a strong 5th bowler - a shortcoming ICE will look to address this year.
Who is Out
Ice has kept their trust in the same group that took the team to the Semi Finals last year.
Who is In
Noman Syed, Dilip Sebastian and Rushi Shah make their way into Ice from Cosmos.
Mandeep Singh has transferred from Yorkton Yorkers.
The Go-to Men
Virendrasinh Chauhan has been Cavaliers MVP 3 years in a row and the league MVP 2 years in a row (missing out marginally last year). He is Cavalier's - "Mr. Cricket". This year he has the added responsibility of leading the team in all formats.
TJ Singh brings calm and experience to a fairly inexperienced batting lineup. For years, the lone ranger - his presence in the middle will be a boost to the batsman around him. He was Cavalier's Leading run scorer in 2015 & 2014.
Chintan Patel was the find of the Season last year. He turned many a games with his accurate death bowling and sensational catching.
Juniors to Watch For
Harshal Trivedi was the most consistent batsman on ICE last year breaking into the Saskatchewan provincial team in his first year. A much matured player for his age, he will look to build on the successes of his debut season.
Rushi Patel, Saskatchewan's U16 Captain and Saskatchewan youngest ever centurion, certainly has a bright future ahead in Saskatchewan and beyond!
X-Factor
Dhaval Patel is probably the most underrated player in Cavaliers. His bowling has improved immensely having added a yard or two of pace during the off season. Often, his back end hitting has been the difference between a good total and a competitive total for ICE.
New Men on the Block
Darshak Patel is a valuable addition to the battery of batsman on ICE. His offside stroke play is a site to behold. Slightly injury prone, ICE will be hoping Darshak stays fit through the season!
Chandan Parmar may be the tear away pace bowler ICE has been searching for a while. He is smart, accurate and hustles the batsman with raw pace. He can hold his own with the bat as well.
Mandeep Singh, a classical leg spinner with loop, drift and flight as his weapons will nicely complement the left arm spinners and add variety to the bowling attack.
ICE Squad
Batsmen: Ankit Poojari, Darshak Patel, Harshal Trivedi, Rushi Shah, TJ Singh, Rushi Patel
Bowlers: Amandeep Saini, Chandan Parmar, Dilip Sebastian, Jomi Joseph, Mandeep Singh, Satya Battulla
All Rounders: Viru Chauhan (c), Dhaval Patel, , Masudur Rehman, Noman Syed, Chintan Patel
Keepers: Radhey Shah, Prakhar Shrivastava
Juniors: Deep Patel, Prithvi Patel, Shivam Thakkar
---