Cavaliers Purchase New Bowling Machine!
---
---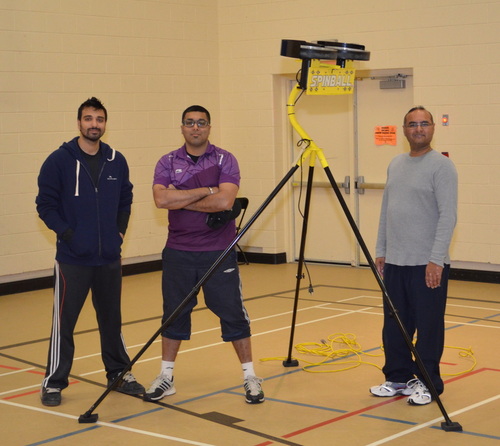 The Cavaliers have purchased a brand new, state-of-the-art bowling machine for our training sessions. In doing so, the Cavaliers continue the tradition of leadership and the pursuit of excellence in the sport of cricket in Saskatchewan. We are the FIRSTclub in the province to own a bowling machine for the use of our club members.

Cavalier club members have the opportunity to improve their batting without the frustrations of infinitely variable net bowling. The standards of net bowling are less consistent and plentiful at the club level. The bowling machine really comes into its own.

It provides our Cavalier cricket coaches with the capability to improve almost any batsman and has the facility to be able to watch a batsman playing the same ball time after time, giving them opportunity to visually analyse and fine tune technique. The bowling machine has accurate ball speed in miles per hour, allowing for a quicker or slower ball on the same spot.

It will bowl deliveries the batsman wants to practice, maintaining that ball and can swing or spin. The machine can deliver enough accurate bowling to effectively 'groove' shots, is excellent for practicing foot movement and batting techniques against the turning ball.
---