Cavs enter two teams to compete in Saskatchewan's T20 Cricket league.
---
---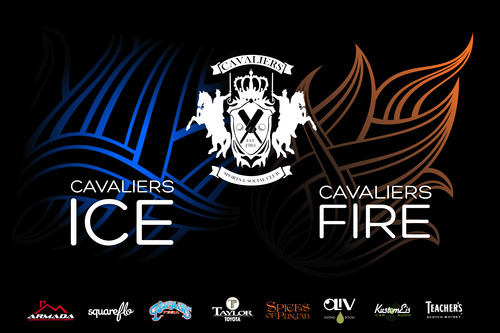 Continuing with the Cavaliers tradition of firsts, we are the FIRST club in the province to submit 2 cricket teams in the SCA. 2014 will see the Cavaliers ICE and Cavaliers FIRE compete in the T20 league.
"as the new season is starting, we find our club in a very different situation than the years past. Once again, we are leading the league in new ideas. We are the first club to own a bowling machine in the history of this province.

We are also the first club to enter 2 teams from the same club... you guessed it, IN THE HISTORY OF THIS PROVINCE! This is very big for us... and everyone is watching our club very closely. We have to set the right example for this league."

- Farhan Farrukh
Cricket is growing at an explosive rate in Saskatchewan.
This year, the Saskatchewan Cricket Association is fielding 24 teams! This is a far cry from 6 teams just 5 years ago.
The SCA will have a 40 over and T20 league in 2014.
We welcome back the teams from previous years, as well as several new ones this year, especially the Saskatoon teams, Yorkton Yorkers and the brand new Estevan Storm!
---