Champions at Last - A Season to Savor (2017 Season Review - Cavaliers ICE)
---
---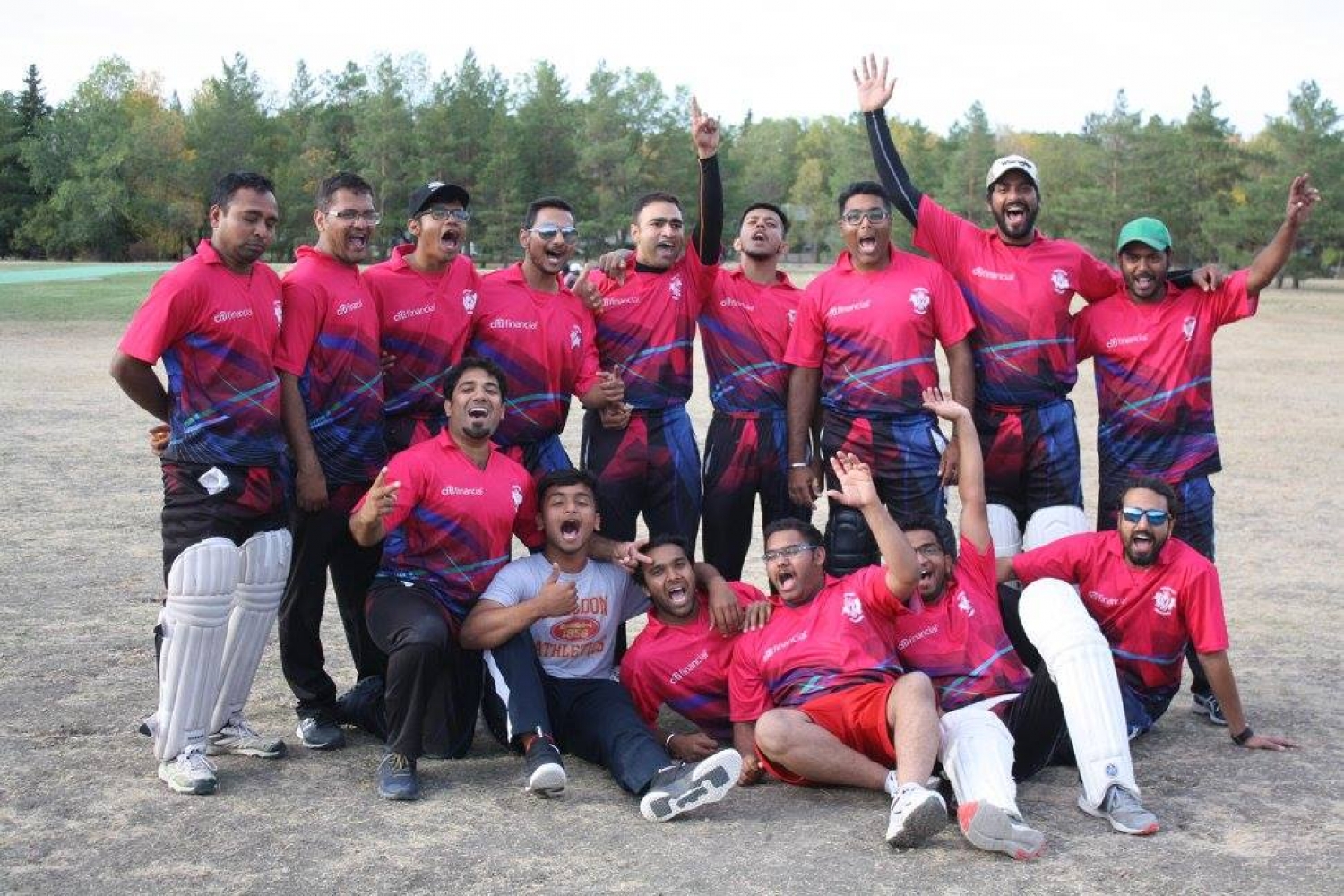 With the 2017 Season done and the 2018 Season upon us, we take a look at the highlights of the 2017 Season for Cavaliers ICE.
How They Performed
ICE won their maiden T20 defeating United CC to take the Regina Championship and then defeating Warriors CC from Saskatoon to be crowned Provincial T20 Champions for 2017. The T20 team had a stellar season remaining undefeated under their new captain TJ Singh.
Under the newly established Premier Division 50 Over Cricket, ICE continued to be haunted by the semi-finals blues getting knocked out by eventual champions Warriors. ICE started off the season with a bang scoring 350 runs against 2016 winners Stallions and was ranked second after the league phase with 2 losses and 5 wins.
One Day Record - Played 9 - Won 6 - Lost 3 || T20 Record - Played 14 - Won 14 - Lost 0
The Strength
The envy of most teams, ICE's batting was a juggernaut this season with each of the top 6 scoring tons through the season. 5 of the ICE batsmen scored over 500 runs in the season with Virendra Chauhan having a record-breaking year amassing 844 runs across formats with 2 centuries and 5 fifties. A combined total of 9 centuries were scored by ICE.
Their Weakness
The inconsistent 5th bowler continued to haunt ICE in the knockouts against, as they failed to close out the Semi-final game against Warriors after having them on the mat at 120/7. Chauhan & Nomi were consistent for most of the season. ICE's trump cards Masud and Chandan had an indifferent season with some flashes of brilliance mixed with fairly ordinary performances. TJ & Dhaval picked up some of the slack especially in the T20 Games after the departure of Darshak mid-season.
The Find of the Season
Dhaval Patel finally had a season that he has threatened for a few years now. Promoted to open in the T20, Dhaval scored 660 runs and also grabbed 17 wickets in a breakthrough season. 2017 included 2 centuries of contrasting natures and a 5 wicket haul announcing the arrival of Dhaval 2.0
The Player to Watch For
Vraj Shah turned heads scoring a scintillating century in his debut game for the Cavaliers. The one knock put him on the radar as a player to watch for in the future. Lack of opportunities with a firing top order meant he only scored one more 50 in the season - but he is one to watch for in the coming years.
What The Future Holds
ICE largely had the same team as 2016. Veterans TJ, Chauhan, Saini, Radhey & Noman continued to form the core of the team. Comeback man Masud and fiery Chandan were beginning to come into their own as the season progressed; with rookies Vraj Shah and Herry Himanshu adding some variety to the batting and bowling respectively.
After finally breaking the Semi-final hoodoo, ICE will be eagerly awaiting 2018 to start with a settled team.
On Their Day in 2017
Viru Chauhan took it upon himself to bring the Championship home for Cavaliers ICE in the Saskatchewan T20 Final grabbing 3 wickets and scoring an unbeaten 50.

TJ Singh - Mr. Consistent, Veteran Singh scored the highest individual score for Cavaliers against RSK scoring 187 in a record-breaking total of 487 in 50 overs.

Noman Syed - Ever the bridesmaid, Noman made the most telling contributions in the Semi-final against Stallions where the Stallions openers were running away with the game before Nomi decided to intervene and dismissed both openers in 3 balls, and Stallions collapsed handsomely setting the stage for a Harshal blitzkrieg.
Harshal Trivedi took explosive batting to a whole different level in the Semi-final against Stallions scoring a scarcely believable 87 off only 36 balls getting ICE on their way to their first T20 Final!
Aman Saini had a rollercoaster 2017, but he started off brilliantly with a 5 wicket hall against Royals in ICE's second One Day game skittling them out for 200 runs setting up an easy chase for the batsman.
Radhey Shah's only 50 of the season came in a tricky chase against arch-rivals Royals. Chasing 200 to win against a disciplined Royals seam attack, Radhey promoted in the order played an eye-catching knock to get Ice over the finish line. He is still the man with the fastest hands in Saskatchewan.
Chandan Parmar's pace consistently put fear in the batsman mind. Against Hawks, in a T20 game, Chandan bowled the quickest anyone has bowled in Saskatchewan for a while; finishing with hardly believable figures of 4 overs for 6 runs and 2 wickets.
Rushi Patel - Top order collapses were a rare sight for ICE this season, but it happened in the One Day Semi-final, 19-year-old Rushi Patel scored a century of great maturity to give ICE a score they could try to defend.
Masud Rahman had a mixed season. He still managed to show his brilliance by snapping a hat trick in the One Day Semifinal keeping the dream alive for ICE for just a little bit longer.
---