Cricket on the cover of City Of Regina's 2015 Summer Leisure Guide
---
---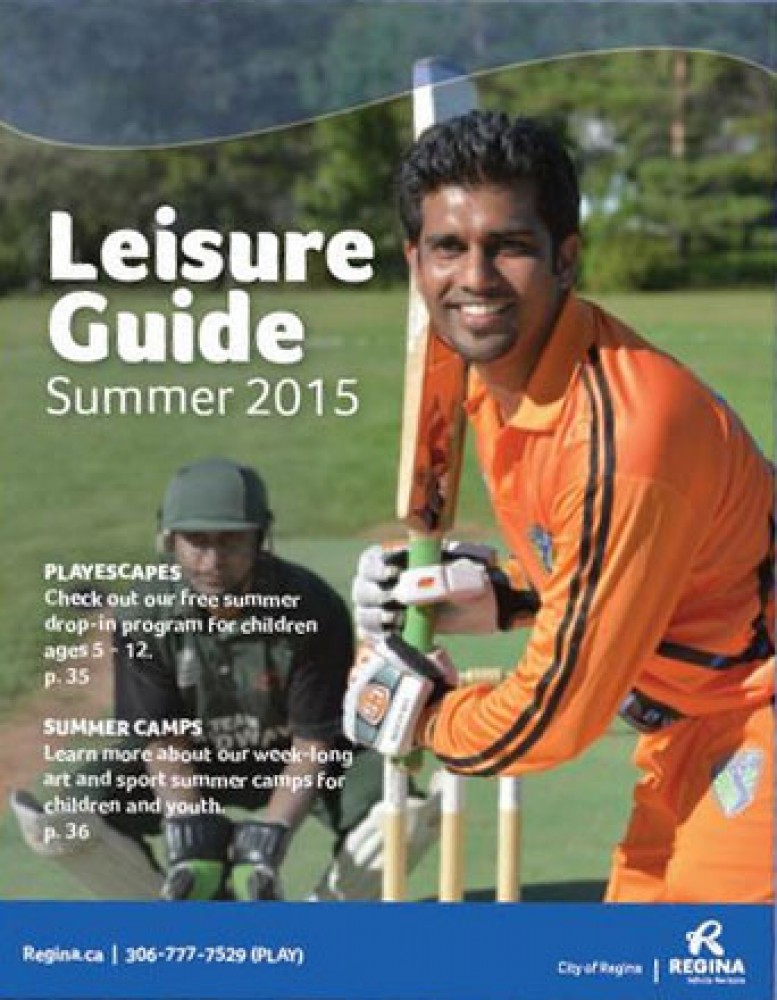 Hey! Look at that. Cricket is featured on the cover of the City Of Regina's new summer leisure guide.
Although Cricket is the fastest growing sport in Regina, a lot of people (including immigrants from cricket playing nations) are not aware of the cricket scene in Regina.
Seeing cricket on the cover of the leisure guide will definately help create more awareness of Regina's booming cricket scene.
On behalf of Regina's Cricket Community, the Cavaliers want to thank the City Of Regina for making the decision to feature our beloved sport in this way.
We also want to make one small request: Next time put a Cavalier on the cover. We recommend James Friedrich A.K.A "Handsome Jim" - He's obviously handsome (hence the nickname he gave himself), and he's a man of leisure.
We look forward to seeing how Regina's Cricket Association & Saskatchewan Cricket Association will continue to build a partnership with the City of Regina, to ensure Cricket continues to flourish in the Queen City.
---