Know Your Team-mate No. 3 - Joe van Heerden
---
---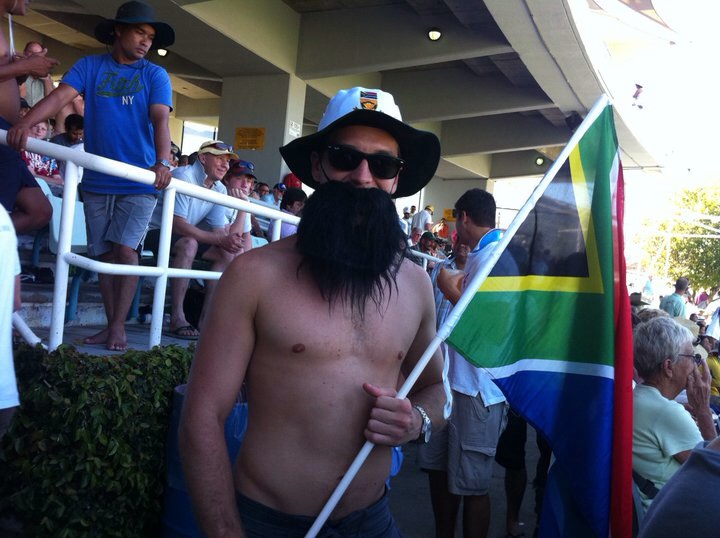 Hello and welcome back to the third edition of Know Your Team-mate! This time we are featuring one of our new South African members, Joe van Heerden. See his answers to our questions below:
Where are you from?
I was born and raised in South Africa, but I've lived in Canada my entire adult life.
When did you first start playing cricket?
I played mini cricket at a young age and regular organized cricket until grade 10. I only took up the sport again this year and so far I am enjoying it very much.
What is your favourite aspect of the sport?
I can honestly say I like fielding, batting and bowling equally and I always want to contribute as much as possible to the team.
What has been your most memorable personal Cavaliers moment so far?
My most memorable moment so far is getting three wickets in one game but watching my brother (Tim) score 71 runs in 20 or so balls was also amazing.
What do you enjoy doing when you're not playing cricket?
I like to stay active by playing rugby, running with my dog Kobe, and hanging out with my friends and family.
What is your favourite food?
Indian food, the spicier the better.
Why does James Friedrich (ODP and Fire wk) wear pink shoes as often as he does?
He wears pink shoes for the same reason a cross dresser wears dresses, it makes him feel as beautiful as the delicate flower he is.
Who is your favourite cricketer?
Hashim Amla
What do you like most about being a part of the Cavaliers?
I like playing in the same team with my three brothers (Jaco, Tim and Stephan), our best friend James, and all the awesome team-mates who have now become good friends of mine.
The views presented by the individual members are their own and are not a representation of the Club's views on issues.
---