Know Your Team-mate No. 2 - Yaseen Farooq
---
---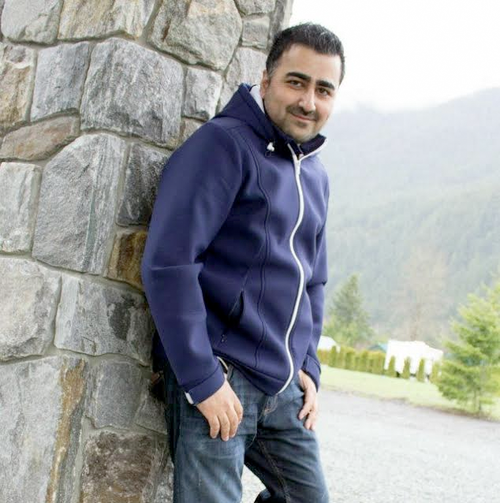 Hello! It is time for the second edition of Know Your Team-mate. This week we feature one of our new members, Yaseen Farooq.
Where are you from? I was born in Abbotabad, grew up in Karachi, Pakistan, lived for 10 years in Vancouver, BC and moved to Regina in April due to my new job at SaskTel.


When did you first start playing cricket? I started playing tape-ball cricket when I was in grade 1. I've played a number of tape-ball tournaments at school, college and university level. It was always my dream to play hard ball/league cricket but unfortunately I didn't get an opportunity to play due to my studies and other responsibilities. Finally this dream came true during the times I had even more responsibilities being married and a dad of a 2 year-old when I decided "If I don't do it now I will never be able to do it later due to my growing age".So I made my league debut with SALAK Cricket Club in Vancouver last year and had an amazing first season where I also got the opportunity to lead our team in couple of games.


What is your favorite aspect of the sport? Like any other cricket lover, I enjoy every aspect of this game. Watching and playing cricket since I was a kid, there is a lot I drew from this game to get ahead in my professional life as well. Indeed this game has helped me develop and enhance my leadership, people management and strategic planning skills.


What has been your most memorable personal Cavaliers moment so far? I have two:

One: When I took first wicket in my very first over in the opening T20 game and captain, Ameya told me in a huddle celebration that we got their main batsman out.

Two: In the second T20 game, before my spell I told Ameya that we need to get the batsman on the crease out asap as he seems aggressive in scoring runs otherwise we may end chasing high score in the second innings. Ameya brought me into attack and I was able to create some problems for him with the spin but was not successful in getting his wicket. Ameya asked me to bowl the 4th over and finish my spell and I got his wicket on the second ball of that over. I will give credit to Aman Saini as well who took a very good catch and that proves "Catches win Matches."


What do you enjoy doing when you're not playing cricket? Other than cricket I play ping pong, badminton, bowling, snooker/pool, enjoy singing and music. I am also a big Bollywood fan.
What is your favorite food? Some people eat to live and I live to eat. I am so proud to have my mom and wife who are both very good cooks and serve me delicious food all the time. Especially when I come home and see the table full of my favorite food, I know they want me to take them out for shopping that dayJ I love Chicken Biryani in east Indian and Manchurian Fried Rice with Mongolian Chicken and Crispy Beef in Chinese food.
Who is your favorite cricketer? M.S Dhoni: I am a big fan of Dhoni due to his ability to bat according to the match situation and lead his team to the victory. He is one of the greatest finishers in all formats of the game. He is a leader who leads by example and winning the three ICC trophies for his team is a true example of that.

Shahid Afridi: I am inspired by Boom Boom Afridi due to his aggressive and attack-oriented style. He has the ability to change the game with either his attacking bowling or batting but at the same time what his fans hate about him is his inability to play according to the match situation, unlike Dhoni.
What do you like most about being a part of the Cavaliers? I feel very proud to be part of Cavaliers due to the well organized and respectful management, their welcoming and supportive attitude towards the new players. I would like to specially thank Richard Singh for his continuous follow up while I was in the move phase from Van-Regina and then welcoming me to the club. I also want to thank Ameya-Fire Captain, for his support and showing confidence in me. I am glad that I got the opportunity to play T-20 this year and look forward to play both the formats next year.
The views presented by the individual members are their own and are not a representation of the Club's views on issues.
---