LeaderPost: Cricket's popularity putting strain on resources
---
---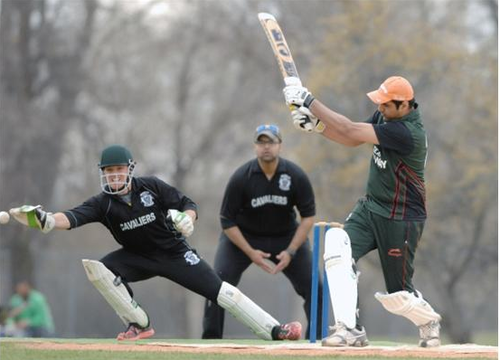 REGINA — Cricket in Saskatchewan may be too popular for its own good.
The Saskatchewan Cricket Association had to place a limit on the number of teams in the league this year because it simply doesn't have enough playing space.
"Right now we are suffering not having grounds," said Sam Khan, president of the association.
The club has faced a veritable explosion in the past year, jumping to 24 clubs from 16. Teams play in Regina, Saskatoon, Yorkton and — new this year — Estevan. Khan said Prince Albert might be the new recruit in 2015.
But to support the sport's growing popularity, the 37-year-old association needs municipalities' support. Regina currently has two cricket grounds, at Douglas and Grassick parks — just enough to host its many teams. Squeezed for space and with Regina's short playing season and rainouts, teams can be short-handed on playing time, said Khan.
The association has asked the City of Regina whether it can pay to convert tennis courts at Mount Pleasant Sport Park into practice batting cages. The city is accepting the public's opinion until the end of the month. So far, residents have been on board, said Janine Daradich, co-ordinator of recreation facility development.
Khan also hopes to secure another field in the capital within the next year.
"That will help us not to ask the city for another five to six more years for more grounds and run our league very successfully, efficiently and on time."
Cricket's increasing popularity in Saskatchewan is closely related to the province's ambitious immigration goals.
Source: The Regina Leader-Post
---