Prakhar talked to CBC Radio about Snow Cricket at Waskimo this year
---
---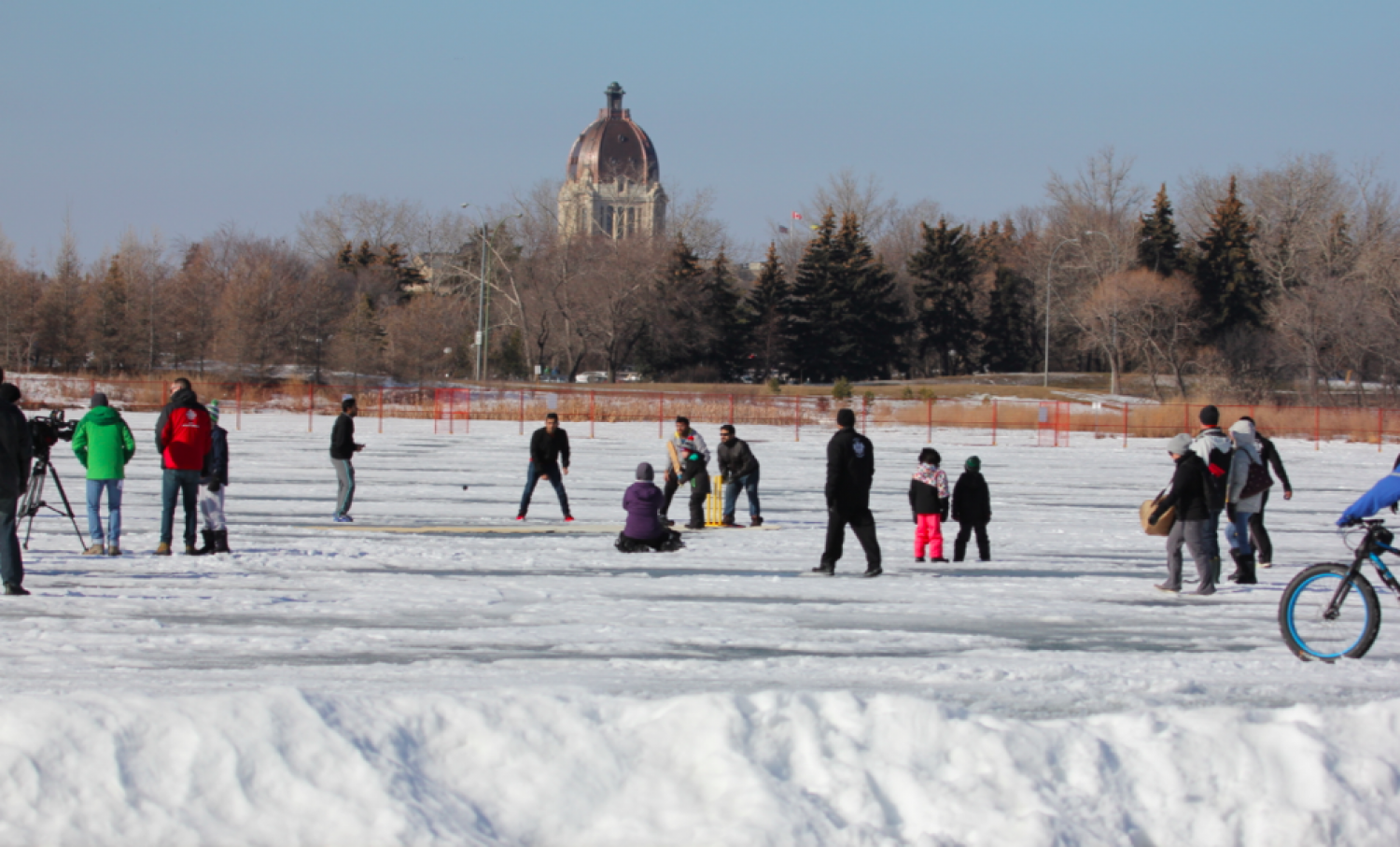 CBC Radio's host of "Saskatchewan Weekend" Shauna Powers interviewed Cavaliers Sports & Social Club board member Prakhar Shrivastava leading up to the club's annual snow cricket event at the Waskimo winter festival in Regina.
Prakhar chats about the fun and challenges of playing cricket on ice, in freezing tempratures. He also responds to Shauna's question about the origins of his love for the game, Cavaliers Sports & Social Club celebrating 35years this year, as well as the booming cricket scene in Saskatchewan.
Airing from 6:00 to 9:00 a.m. on Saturdays and Sundays, Saskatchewan Weekend is a mixture of music, news, sports, weather, information and survival tips. The music is from all formats - pop, rock, classical, easy listening, country, new age, world, film soundtracks, jazz and blues. There are also interviews with newsmakers, celebrities and the people who live next door to you right here in Saskatchewan.

Video Update: Snow Cricket at Waskimo 2018
---