You Want Cricket? We Want YOU!!
---
---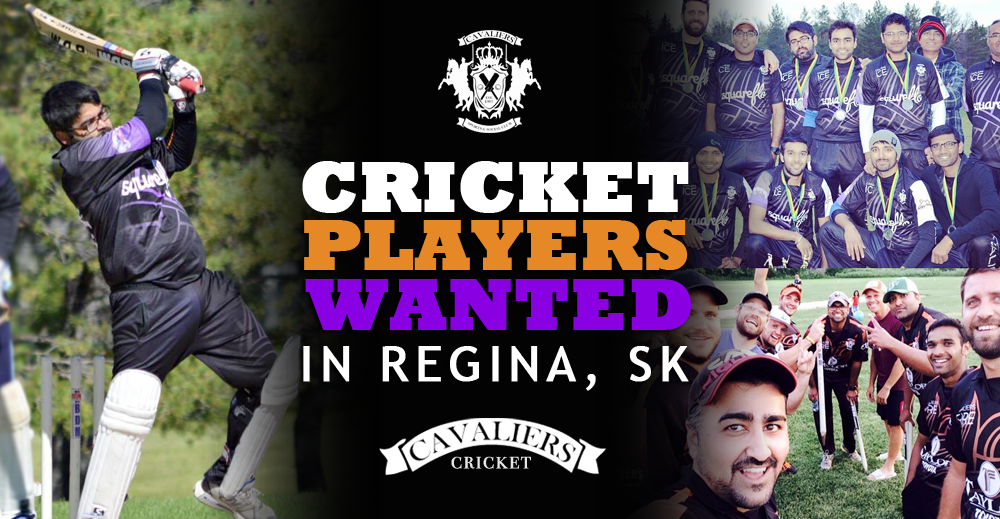 It's that time of the year again when the Cavs go on the prowl for cricket players, young or old, new or experienced...it doesn't matter! If you have ever had an interest or curiosity about cricket, we'd like you to come join us!
Cricket has exploded in popularity in Saskatchewan over the past 5 years. Last season over 20 clubs battled it out on the field for the provincial championship. A majority of those clubs were based right here in Regina! We are proud to call ourselves the oldest and most diverse cricket club in Saskatchewan, and we are made up of people just like you.
Two formats of cricket are played in Saskatchewan; the longer ODPs (40 overs or 240 pitches per innings) and the short crash-boom-bang version called T20s (20 overs or 120 pitches per innings). Last year, the Cavs went all the way to the finals in the ODP league losing narrowly to the eventual champions from Saskatoon. In the T20 league, we made history by becoming the first club to register two squads in the league, and while both teams missed out on the play-offs by narrow margins, it was still a highly successful season for the club.
Currently, we have members from India, Pakistan, Jamaica, Canada, South Africa, Australia and Bangladesh, and are always looking for new members. We love playing cricket, and know how to win, and have fun doing it! We don't take ourselves too seriously, and are always up for well-deserved pint after a hard-fought game.
So, come join in the fun, and play cricket the Cavalier way!!
You can contact us using the contact form on our website.
Register Now!
Want to play with the Cavs? New & existing members MUST complete our online registration form prior to paying dues. You can't play if you are not registered!
Annual Membership Dues
Choose one of the followinung options:
$150 if you want to play both formats (T20 & ODP)
$90 if you want to only play T20
Dues will need to be paid in full by March 1, 2015.
---