We're now accepting registrations for 2017 season.
---
---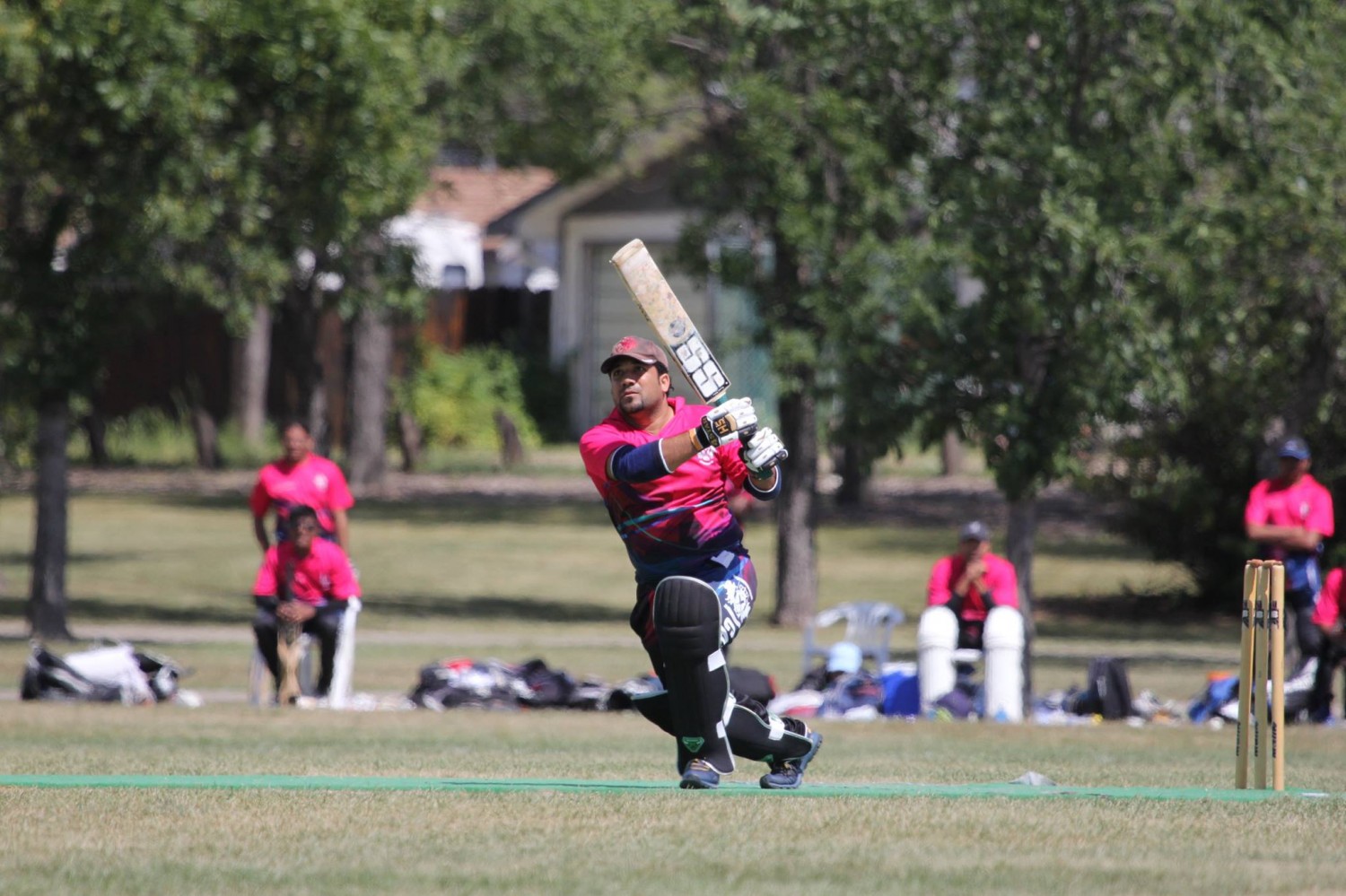 Do you have experience playing competitive cricket? Do you live in Regina? Want to play cricket this summer?
Registration for the 2017 season is now open at The Cavaliers Sports & Social Club! Come and play cricket with Saskatchewan's oldest cricket club!
Click here to begin the registration process. New and returning players must register for the upcoming 2017 season.
Please
do not
register if you don't live in Regina (or near the city). If you plan to move to Regina this year,
click here
for info.
Even if you played for the Cavaliers last year, you still have to fill out a registration form. Once you have filled out the registration form, click here to pay your registration fee online. Alternative payment options are available.
Saskatchewan Cricket Association has increased club fees this year. Despite this our player registration fees are staying the same as last year: $200 if you want to play both formats. If you prefer to play just T20, or just ODP (40 overs), registration is only $150.
New members are always welcome at Cavaliers SSC! Due to the competitive nature of our club, preference will be given to individuals who have prior experience playing competitive cricket. If you haven't played cricket in a few years, that's ok too! We encourage you to join and take advantage of our great facilities which include indoor practice throughout the winter. We'll get you back into shape in no time!
Are you new to cricket, or the parent of a child wanting to learn? We have you covered! During the summer, we will once again be hosting lessons for beginners. It's a great way to get outside and enjoy the sunshine while learning the exciting game of cricket!
Cricket is undoubtedly one of the fasted growing sports in Regina. A decade ago, there was only a handful of registered players competing in the Saskatchewan Cricket League and now there is well over 500, and we want you to join their ranks! This rapid growth in Regina and Saskatoon can only be attributed to the large number of immigrants from cricket-playing nations who now call Regina home. Places such as India, Pakistan, Bangladesh, and South-Africa to name a few. Cavaliers SCC is truly a multi-cultural group of friends!
Not only is the Cavaliers the oldest club in the league, but it is also the largest and most progressive club in Regina. Being so, we have a lot to offer players looking to join.
"We're a very progressive club. We were the first [cricket club] in the league to enter multiple teams in 2014...And we're the first club to build its own cricket field."

- Jaco van Heerden (Vice President)
There are currently only two cricket fields available in Regina, with a new pitch being built in Westerra to replace Grassick Park.
As a member of Cavaliers SCC, you will be able to witness the unveiling of our long awaited private cricket field. We have spent more than two years working on this project, which began with the generous donation of farmland just 10 minutes east of Regina. Working together with our members, we raised funds through corporate sponsorship and various fundraising events in order to level the ground, plant grass, secure water and lay a concrete pitch.
This spring the wait will finally be over! Members will have access to the exclusive cricket field where practice games, friendly inter-club bashes, and invitational tournaments will be taking place throughout the upcoming season. In the future, we hope to continue building on this great piece of land and have plans for a clubhouse, bleachers, and more!
As TJ Singh, our head coach said:
"With so many players wanting to play cricket on only two fields in Regina, there just is not enough days in the summer... This is why we invested in our own field. So that our guys can get more games."
So, if you're itching to play cricket his summer, and are looking for a progressive club, well established in the community, don't look any further! Don't delay! Register with the Cavaliers today!
---