Revamped Cavaliers Fire seek change in fortune in SCL 2016
---
---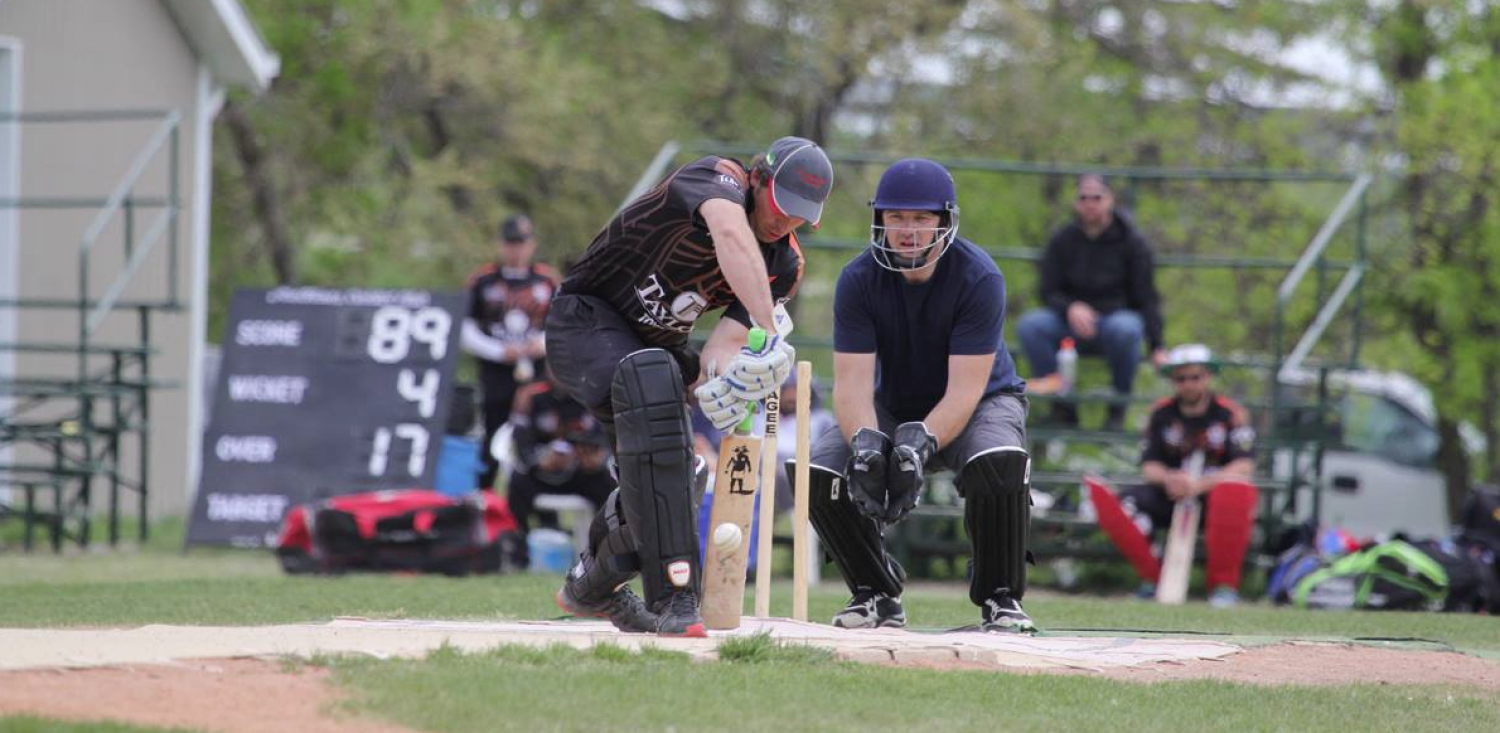 In their second year in the Saskatchewan Cricket League, Cavaliers Fire had mixed results after the breakthrough debut year where they exceeded all expectations and unearthed a fantastic group of guys - the core of Fire. Placed in a tough T20 group, Fire was unable to make it to the T20 Playoffs losing 5 games during the Season. They did not fare much better in the One Day winning only 2 games out of 7; losing some tight games that they should have won. Fire struggled with shutting out games last season. Their bowling and fielding was arguably one of the best in the league, but their batting was inconsistent and susceptible to collapse.
Who is Out
Ameya Bhandarkar & Bernard Toit will be missing at the top of the order, the latter left Saskatchewan.
Stephan Ludik & James Friedrich continues to heal from injuries and non starter for the Season.
Richard Singh is reducing his playing time for this year to focus on family & administration.
Who is In
Santhosh Veerbhadrappa, Jermaine McKenzie, Jaggi Malhi, Aman Gill, Tanveer Paul, Yaseen Khan, Jaymin Patel & Rajan Sagar have made their way into Fire from Cosmos significantly strengthening the batting and adding some more variety in the bowling department.
Ahmed Hussain is transferred from ICE.
After a hiatus of 1 year Sam Tatla returns to Cavaliers to strengthen the wicket keeping options.
Sukhi Singh, Vimal Patel & Raman Jhita are new additions to the Club
The Go-to Men
Marius Greyling was Fire's talisman in their breakthrough first year. He had a fairly low profile 2015, but in 2016 all eyes will be on him again to lead the team batting & bowling. Marius lays claim to hitting some of the longest 6's ever hit on a Saskatchewan cricket ground!
Santhosh Veerbhadrappa has taken the reigns of Fire after Cosmos was dissolved for this season. Santhosh is coming off the back of a phenomenal 2015 where he made over 200 runs and took over 15 wickets including his maiden Century. Santhosh is arguably the quickest bowler in Cavaliers, and is certainly packing in some heat this year as well!!
Jaco Van Heerden is Cavalier's Mr. Dependable. No matter the team, no matter the opposition, no matter the year, no matter the bowler - those sublime effortless drives are always flowing of his Bat. He has added some part time offies to his repertoire as well in the off season.
Juniors to Watch For
Ahmed Hussain has been transferred to Fire to strengthen the spin bowling gap left by the departure of Richard. A budding all-rounder, he will be a force in future seasons.
Jaymin Patel will look to build on his success from his debut last year where he represented Saskatchewan at U17 in Manitoba and was the standout batsman for Saskatchewan. He will look for consistent opportunities in a packed top order.
X-Factor
Johannes Sterrenberg showed glimpses of his all round capabilities towards the end of last Season after being away from Cricket for years. The Short hand jabs and the big inswinger were making a resurgence.
New Men on the Block
Raman Jhita's classy stroke play will complement the aggressive style of play of the Fire Batsman around him. To boot, he can bowl his accurate medium pacers on a dime!
The experienced Vimal Patel will add versatility to the bowling with his mixture of seam & spin. A former Zonal Player for West Zone, India, he will look to be a vital cog in the Fire Wheel this season.
Fire Squad
Batsmen: Aman Gill, Jaco Van Heerden, Jaymin Patel, Ramandeep Jhita, Sukhi Singh, Tim Van Heerden
Bowlers: Ahmad Hussain, Joe Van Heerden, Rajan Sagar, Tanveer Paul, Vimal Patel, Yaseen Khan
All-Rounder's: Santhosh Veerbhadrappa (c), Jaggi Malhi, Jermain McKenzie, Johannes Sterrenberg, Marius Greyling
Keepers: Sam Tatla, Pieter Sterrenberg
Report by: Prakhar Shrivastava
---