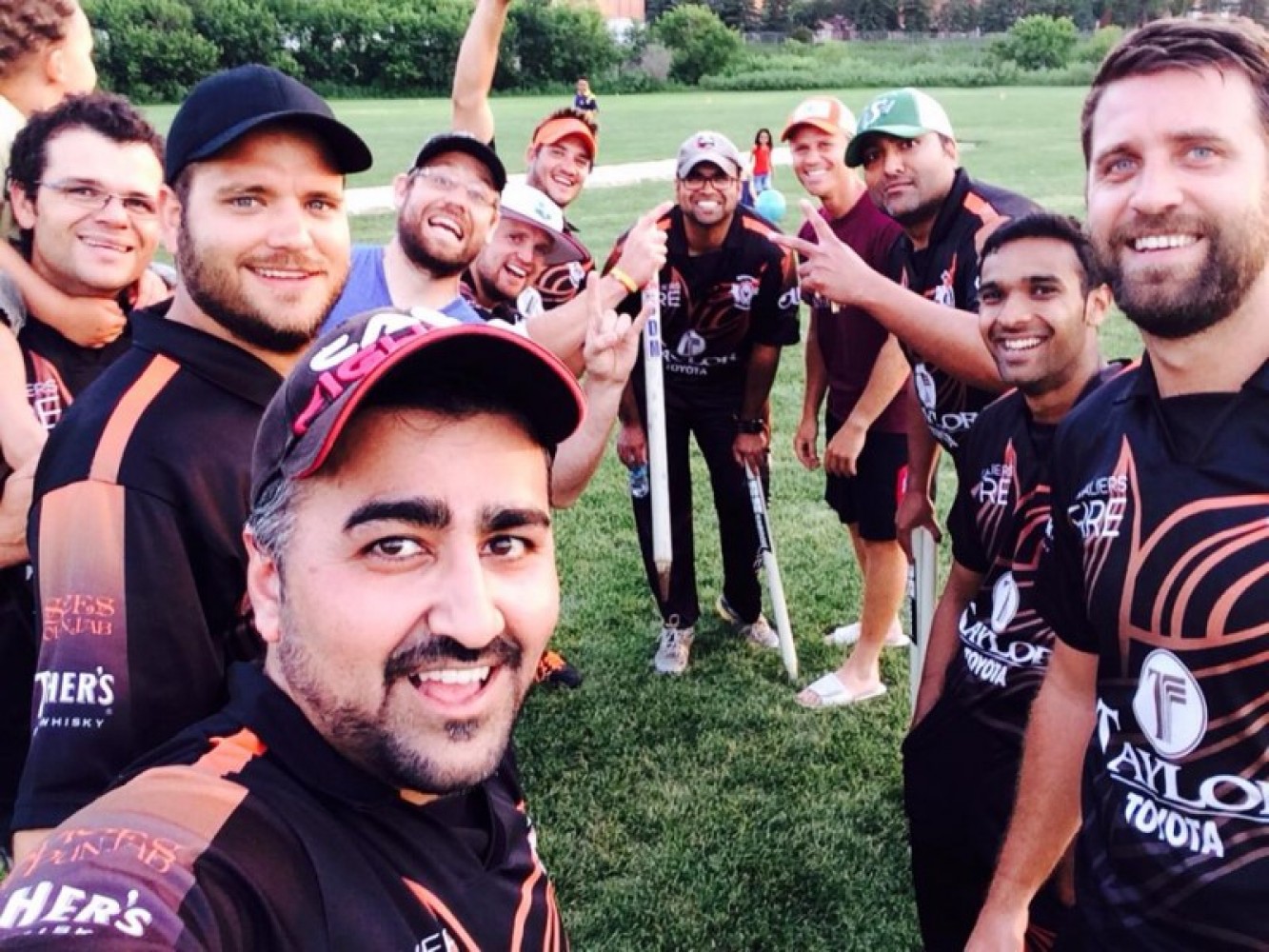 Every sports club has a culture. An essence. Things that make it tick. In that respect, we are no different from other clubs in Regina and other parts of the world. Prospective members are drawn to a club which has a culture that is the most appealing to them. So, for all you people curious about the Cavaliers, here is a snapshot of what you are signing up for when you join us (and because we obviously know EXACTLY what you want to know, we are going to do this in a Q&A format):
So why are you guys called the Cavaliers?
We don't really know. It is a mystery. Some guys back in the 70s (yea, we are the oldest club in the province) decided on the name, and we just go with it because we are laid back like that.
How many members do you have?
About 60 really, really special guys.
What's so special about them?
We have an Australian with a Russian name, a Jamaican that speaks Mandarin, a South African that can't field, an Indian that can't bat, another Australian that has an Italian name, a homegrown Saskatchewan boy and a member that plays on the Canada U19 team.
What? For real?
Yes. You can't make this stuff up.
What's so special about having a guy from Saskatchewan?
See many Saskatchewanians play cricket? Exactly.
This is all cool, but I don't see any facts about cricket.
Glad you brought it up. We had a terrific 2014 season. We were the first club in Saskatchewan to enter two teams in the SCA T20 league last year. We were also the first club in the province to purchase a bowling machine to use at our practice sessions.
Are the players any good?
Hell yea!! Virendrasinh Chauhan has been the Saskatchewan Cricket Association's MVP in the 40-over league for two years in a row. TJ Singh has captained the Regina team, as well as the Saskatchewan Provincial team for three years now. We have a number of former provincial players at the club. Marius Greyling played at the provincial level in South Africa. Juris Graney has bowled to Brian Lara in a West Indies net session, and Tim van Heerden is the only player in the league who can hit a cricket ball from Regina, SK to Edmonton, AB.
Nice! Anything else?
We are a truly multi-cultural club, with players from several different countries. Youth members practice/play for free in our club. We are also very engaged in the community. Our members have coached at the YMCA and introduced cricket to youngsters in Yorkton.
I hope that answers your questions! And if not, please feel free to contact us, and feel free to indicate your language preference. We can respond in Hindi, Urdu, Afrikaans, Mandarin, Konkani, Punjabi, English, Jamaican Patois and probably a dozen other languages.
Here are some photos taken over the past few years.
---